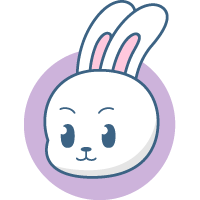 Rewards Bunny

Rewards Bunny

price

 
Self-reported circulating supply

 

865,160,729 RBUNNY

Total supply

 

1,000,000,000 RBUNNY

Max. supply

 

1,000,000,000 RBUNNY
Rewards Bunny community
About Rewards Bunny
What Is Rewards Bunny (RBunny)?
Rewards Bunny is a decentralized token running on Binance Smart Chain ecosystem. Holders will be rewarded in RBunny tokens automatically via reflections.
Rewards Bunny is a cashback platform where we reward users for their online purchases and give cashback of their choices, either in Crypto or USD. Choose to earn cashback in BTC, BNB, RBunny and more.
Start saving now with deals and discounts from top participating brands like AliExpress, Agoda, ASOS, Booking.com, Bose, Klook, Viator, and etc. Visit https://rewardsbunny.com now!
Who are the Founders of Rewards Bunny? Jacky Goh is the CEO and co-founder of Rewards Bunny. His professional career includes CTO of a game development company called DinoMao - aimed at providing online entertainment through online claw machines. In 2021, Jacky and his team founded Rewards Bunny
Ivaylo Yovkov is the COO and co-founder of the company. Having a strong interest and passion for marketing, Ivaylo climbs his way up to being a CMO of a FinTech Company, specializing in P2P instant loans using smart data, entirely online. In 2021, he co-founded Rewards Bunny with Jacky Goh
How Many RBunny Coins Are There in Circulation?
How Is the Rewards Bunny Network Secured?
Where can you buy Rewards Bunny (RBunny)?