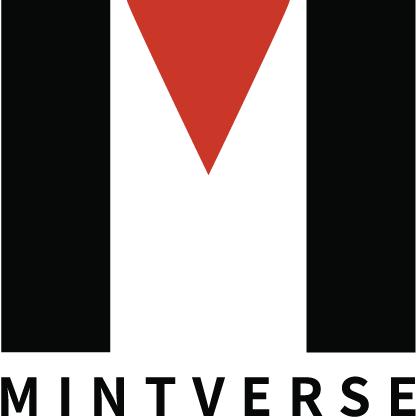 MintverseMINTS
Rank # -
Token
On 100 watchlists

CertiK

MINTS Price Live Data
Mintverse is a comprehensive NFT aggregator and marketplace consisting of product offerings such as a Marketplace, GamePad, and a Governance DAO to name a few. It aggregates data for over 100 million NFT assets on BNB Chain and ETH, much more than any other existing marketplace.
Mintverse has a vision of mass NFT adoption while further developing existing use cases and exploring future use cases of the NFT data structure. Backed by major investors and partners, Mintverse has the resources to encourage the growth of the NFT community by tackling the current existing problems such as high gas fees, lack of monetary incentives for creators, and insufficient utility for current NFT assets by implementing a variety of product offerings including but not limited to, NFT marketplace, Drops, GamesPad, and more.
Marketplace - An open NFT marketplace that supports peer-to-peer trading of NFTs in the form of artworks, encrypted collectibles, and in-game items.

Drops - Initial launch market for NFT assets launched via auction, flat sales or blind boxes.

GamesPad - A feature to build the largest multi-chain gaming asset launching platform.

Mintverse DAO - Mintverse token holders will become the true governors of the platform, and will benefit from the profits earned by the platform, which will be used to conduct token burns and liquidity provision. They will also be able to dictate current platform parameters as well as future product direction.