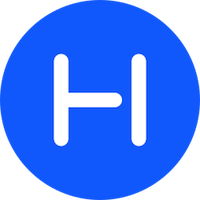 Minter HUBHUB
Rank # -
Token
On 484 watchlists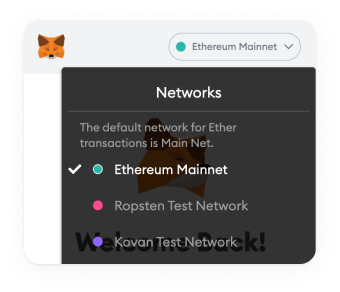 Please change the wallet network
Change the wallet network in the MetaMask Application to add this contract.
HUB Price Live Data
What is Minter Hub (HUB)?
Minter Hub is a blockchain bridging Minter, Ethereum, and Binance Smart Chain (BSC). Solana, Polkadot, Cardano, Polygon, Terra, Tron, EOS, and other popular networks will be interconnected in the near future.
Minter Hub has its own validators (oracles) that are connected to all networks at once (Minter, Ethereum, BSC) and have access to the multi-signature wallets on each.
Oracles lock the coin on one network and issue its 'mirrored' version on the other.
What Makes Minter Hub Unique?
Minter Hub is unique in that it's interoperable. Below is a list of operations that users of Minter Hub can perform with their assets on the fly:
Earn up to 1% from all cross-chain transactions
Make cross-chain transactions that take an average 20–60 seconds
Hold, send, receive, and trade assets
Take part in the DeFi market via staking, yield-farming, liquidity mining, and lending
Benefit from arbitrage opportunities that arise from interoperability
Develop cross-chain applications using API and SDK features
How Many Minter Hub (HUB) Coins Are There In Circulation?
HUB is the Minter Hub network's native token, whose supply is 1,000,000 units. It represents an ERC-20, BEP-20, and Minter token on the Ethereum, BSC, and Minter blockchains with no lock-up periods or any other limitations, meaning the token is completely free to circulate.
It is impossible to increase the number of tokens (exceed the maximum supply) as it was fixed on the blockchain. Burns and (un)locks are decided upon through votes among Minter Hub blockchain's oracles.
Current HUB distribution:
Fund: 948,442 tokens
Minter community: 51,558 tokens
In addition to the 51,558 tokens already in circulation, an additional 48,442 tokens (max.) may be issued in 2021. The fund and the team will jointly develop a specific supply distribution roadmap in the beginning of 2022.
How Is the Minter Hub Secured?
Minter Hub utilizes the well-known scheme of cold and hot wallets similar to the one used on centralized exchanges. Its codename is 'Minter Hub Cave.'
Hot wallets represent a smart contract on the Ethereum network and a MultiSig wallet on Minter. These addresses will store no more than 5% of the total funds locked. The remainder is transferred to a cold wallet (a multi-signature address), which is managed by guarantors.
The role of guarantors is to promptly send coins from a cold wallet to a hot one in case of increased withdrawal demand and monitor the system in general.
If there's a surplus of funds stored on hot wallets, Minter Hub oracles initiate a vote on transferring the tokens to a cold wallet. The voting lasts 3 hours, after which the transaction is automatically generated and sent on-line. In this regard, cross-chain transfers of large amounts may be delayed by 3 hours.
Where Can You Buy Minter Hub (HUB)?
On Uniswap, PancakeSwap, and Minter Network.
Here are some other articles that you may be interested in: