MetaDexMDEX
Rank # -
Token
On 1,497 watchlists
Status
As the project is relatively new, please review our
disclaimer
About the MetaDex ICO
Our tool Metadex is created exclusively for you all to have safe and secured transactions while using DeFi platforms that use the main exchanges like Uniswap, Sushiswap, Shibaswap, Pancakeswap.
There may be many other such DeFi tools that you may get in the market with a lot more variety in their features, but what we provide through MetaDex cannot be found in any other tool, and that is the highly secured tracking of all the information of the DeFis that are created in groups and tokens!
FEATURES
NEWS AND NOTIFICATIONS If you are unsure of any latest news and updates regarding any blockchain platform or your specific token, then you should not worry at all. Using our tool, Metadex will give you your required info, news, or any notification that you wish to know right when that action is carried out. Furthermore, we update our news and notification channel by collecting information from more than 100 verified English language sites. Therefore, there are no forms of confusion or fake news scenarios regarding the tokens.
SMART CONTRACT DAO Our stake system will allow you to gain enough knowledge and increase your tokens and their values, resulting in higher investments. Metadex will work with our smart contract DAO stake system to fulfill all your wishes.
MULTIPLE TRACKER As we have mentioned in one of our goals, we want to list all possible DeFi exchanges on our site so that we can track prices, pairs, and transactions that will also include the detailed information of such tokens for all the users which they can use for their exchanges, or any other transactions. This Multiple tracker feature is applied to all the pairs created on any DeFi platform.
GEMS PAIR Sometimes not everyone gets lucky enough to get a good and honest broker who can help you with the latest information on recent tokens introduced in the market. We are there to help you in such cases as well. We will provide and release information on many newly developed and created pairs of tokens so that everyone can have a secured transactional experience in different crypto platforms.
POOL EXPLORER We also have the pool explorer to scan and filter out any scams present in any of our projects by including all the groups created in such platforms, which will then get analyzed by our technical teams. You will be able to filter out genuine, different, and verified projects using Metadex that will help you to have the safest investment you can get anywhere.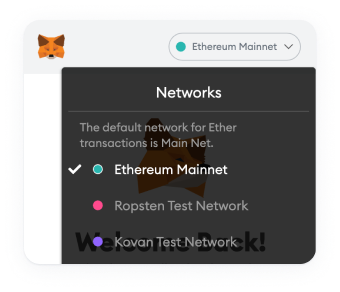 Please change the wallet network
Change the wallet network in the MetaMask Application to add this contract.
Self-Reported Tags
DeFi

DAO

Social Token

DEX

View all