LasMeta has migrated their token address from v1 to v2. For official announcement, kindly visit here. The ownership of the smart contract isn't renounced for the following asset, which means the owners are able to modify contract behavior (for example: disable selling, change fees, mint new tokens, or transfer tokens). Please exercise with extra caution if you are investing in this asset.

LasMetaLASM
Rank # -
Token
On 3,834 watchlists
Status
As the project is relatively new, please review our
disclaimer
About the LasMeta ICO
What is LasMeta? LasMeta is a VR-based Play-to-Earn Metaverse Poker Gaming Platform powered by Unreal Engine 5 on the Ethereum Blockchain. Participation in the games is completely free and trading on the marketplace can only be done with LasMeta Token. Earnings of users are paid with $LASGEM and can be converted to $LASM and transferred to wallets.
ABOUT LasMeta Token (LASM) is the main management and utility token of the platform, based in Finland. The development of the project started on 10.10.2021. Metaverse poker game platform on the basis of "Virtual Reality" (VR) technology and integrated into the blockchain, where users can participate completely free of charge, earn income, own a casino, spend a lot of time and have fun.
There is also a 7000 pcs of NFT collection "Gambdeers Club" belonging to the platform. In line with various opportunities for both LasMeta Token and NFT holders, income generation mechanisms have been created.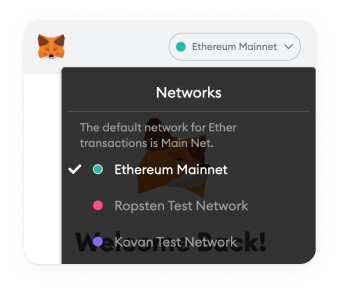 Please change the wallet network
Change the wallet network in the MetaMask Application to add this contract.
Self-Reported Tags
Gambling

Platform

VR/AR

Collectibles & NFTs

View all
LasMeta Tags
Self-Reported Tags
Gambling
Platform
VR/AR
Collectibles & NFTs
Loyalty
Gaming
Ethereum Ecosystem
Yield Farming
Metaverse
Play To Earn
Web3
Gaming Guild