HODL 2.0HODL
Rank # -
Token
On 8,378 watchlists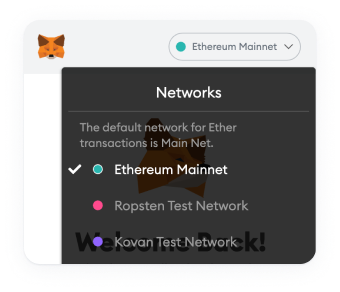 Please change the wallet network
Change the wallet network in the MetaMask Application to add this contract.
HODL Price Live Data
To learn more about this project, check out our deep dive of HOLD 2.0.
What Is HODL 2.0 (HODL)?
HODL 2.0 is a community-driven "autonomous frictionless yield farming and liquidity generation protocol" that aims to allow users to accumulate wealth easily. It wants to enable users to earn rewards by simply holding HODL tokens. To achieve that, HODL 2.0 added a couple of features that are to improve its existing V1 version and attract more investor money, such as:
Auto-triggered buy-backs
Fibonacci pools
Rewards & re-invest
Automatic liquidity pools
RFI static rewards
Anti-whale mechanism
Earning BNB by holding HODL
Besides that, HODL 2.0 promises to launch NFTs and gamification features, such as games where you can bet on or predict future crypto prices. In its three months of existence, HODL 2.0 has managed to build an impressive social following of 44K followers on Twitter and 25K on Telegram.
Who Are the Founders of HODL 2.0?
The team behind HODL 2.0 is at least four people strong. Its website lists Andrew as Head of Strategy, Allen as Marketing Lead, Justin for Collaborations & Partnerships, and JC Wright as Lead Developer. None of the team members provides a photo or a social profile, so these names might be real or aliases. Meme coins and community-driven projects often are incepted by anonymous founders, so this is nothing unusual in the crypto world.
What Makes HODL 2.0 Unique?
HODL 2.0 has a couple of features that mirror those of other community-driven projects. In total, 8% of every transaction is taxed and redistributed. 4% are returned to existing holders in BNB coins. Each investor receives an amount of BNB proportional to his ratio of HODL in the pool. For instance, 1% of HODL held would entitle the investor to 1% of the reward pool. 2% are redistributed in HODL coins and 2% go to the liquidity pool. HODL 2.0 also claims to have a buy-back function triggered by each eligible sell transaction, although it does not specify what exactly eligibility refers to.
Furthermore, thanks to its reward and reinvestment selection, token holders have the option to automatically reinvest their BNB rewards into HODL if they wish to do so. Lastly, the so-called Fibonacci pools promise to increase the amount of redistributed rewards with growing market cap. However, the contrary does not happen, i.e., if the market cap goes down, the rewards remain at the previously established level.
Like most community-driven projects, HODL 2.0 has an anti-whale mechanism. It imposes a 1 BNB tax on sellers wanting to sell more than 0.1% of the total supply.
Related Pages:
Check out Binance Coin (BNB) — the coin HODL investors can earn rewards in.
Check out PancakeSwap (CAKE) — the decentralized exchange of the liquidity pool HODL is listed on.
Read CoinMarketCap's deep dive on HODL 2.0
Get the latest crypto news and latest trading insights with the CoinMarketCap blog.
How Many HODL 2.0 (HODL) Coins Are There in Circulation?
The total supply of HODL is 1 quadrillion. This massive supply of tokens is quite standard for community-driven projects. 66.4% were reserved for a presale and the launch event. 23.6% were immediately burned, with 5% reserved for airdrops and 5% for the team and marketing. HODL 2.0 does not specify if there is any kind of vesting schedule for the team.
How Is the HODL 2.0 Network Secured?
HODL 2.0 is a BEP-20 token on the Binance Smart Chain, benefiting from low transaction fees and high throughput on this exchange. Moreover, the thriving meme coin ecosystem on BSC makes it a perfect choice for new meme coins to launch on. HODL 2.0 is encrypted by Unicrypt and was audited by TechRate, a reputable smart contract auditor.
BSC is secured through the proof-of-stake consensus mechanism. 21 validators are elected every 24 hours to validate transactions and maintain blockchain security. These validators have to stake a certain amount of BNB coins with Binance to be eligible to do so.
When Will HODL 2.0 Trading Begin?
HODL 2.0 was launched on July 12, 2021, on PancakeSwap.
Can HODL 2.0 Hit $0.01?
HODL 2.0 shares many features with other community-driven projects, making its unique appeal somewhat limited. Its draconian penalty of 1 BNB for sell transactions above 0.1% might incentivize investors to hold the token but could also scare away potential whales and make it difficult to increase the price. With a supply of one quadrillion, it is quite unlikely HODL will hit $0.01, but that does not mean that it couldn't appreciate significantly in the future.
Where Can You Buy HODL 2.0 (HODL)?
HODL is available for trading on PancakeSwap (V2).
If you want to learn more about how you can start buying cryptocurrencies, you can read more here in our guide.
Our most recent articles about HODL 2.0: