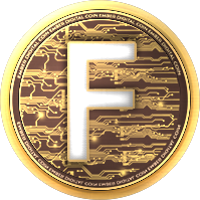 Forgotten Coin

Forgotten Coin

price

 
Self-reported circulating supply

 

650,000,000 FTC

Max. supply

 

5,000,000,000 FTC
Forgotten Coin community
About Forgotten Coin
What Is Forgotten Coin (FTC)?
Our first installment in the Forgotten Metaverse is "Forgotten Chain". A MMORPG set in a Fantasy Medieval World that will have a world split into three kingdoms, Taria, Drakary and Xaetha, always in conflict over power and land. The world is one filled with mystical energies, dangerous creatures and always in need for a new hero to rid the world of its dangers and bring his kingdom to the top.
We took our inspiration from the real world and we will allow players to transform their in-game progress into conventional currency by creating an active economy, backed by our own coin, which the community helped us name: FTC (Forgotten Coin). FTC can be earned performing in-game activities or by owning a business offering services that players need to unlock additional areas of the Metaverse.
Who Are the Founders of Forgotten Metaverse?
How Many Forgotten Coins (FTCs) Are There in Circulation?
How Is the Forgotten Coin Network Secured?
What Makes Forgotten Metaverse Unique?