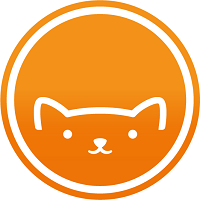 Catoshi DAO
Catoshi DAO

price
Rating  ·  
Based on 2 institutional ratings
Catoshi DAO community
About Catoshi DAO
Catoshi DAO is a community project dedicated to providing secure cross-chain interoperability solutions. Our flagship product, The-Crossing, is a bridging platform that allows for the seamless transfer of tokens, natives, and stables between 17 chains and counting. This platform is governed by a decentralized community of cross-chain developers and enthusiasts, ensuring that all users can easily bridge their assets.
Catoshi tokens provide governance over the Catoshi DAO treasury, with vCats earned from the staking platform. All revenue generated is shared with DAO members via the staking platform or added to the DAO treasury. There are 11 million Catoshi tokens, which can be migrated across multiple chains using the ticker name CZATS on our mother chain BSC and CATS on other chains. Our mother chain BSC has a maximum supply of 11 million tokens, all of which are in circulation. The other chains have a maximum supply of 6 million tokens each, which must be unlocked from the mother chain to ensure that the total supply never exceeds 11 million.
We understand that moving digital assets between blockchain networks can be challenging, which is why we have made it our mission to provide safe cross-chain solutions. Join us in our pursuit of making cross-chain bridging easy and accessible for everyone.